We're focused on helping psychologists, social workers and therapists succeed in private practice.
We exist to empower psychologists, social workers, and therapists by:
We envision a world where more people: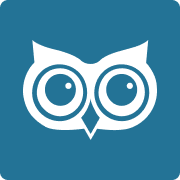 Behind Owl is a team of psychologists, therapists, engineers, designers, technologists and business managers who believe there is a better way to be in private practice. Everything they've learned about how to run a successful practice is built into the core of Owl so any clinician anywhere can leverage Owl's world-class platform. And as a software-as-a-service offering, Owl keeps getting better every month.
Practice Wisely!